Prof. Dr.-Ing. Rolf Findeisen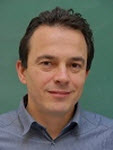 Institut für Automatisierungstechnik (IFAT)
Chair of Systems Theory and Automatic Control

2022
Begutachteter Zeitschriftenartikel
2021
Begutachteter Zeitschriftenartikel
Buchbeitrag
Dissertation
2020
Begutachteter Zeitschriftenartikel
Buchbeitrag
2019
Begutachteter Zeitschriftenartikel
Buchbeitrag
Dissertation
2018
Abstract
Begutachteter Zeitschriftenartikel
Buchbeitrag
2017
Begutachteter Zeitschriftenartikel
Buchbeitrag
Dissertation
Habilitation
2016
Begutachteter Zeitschriftenartikel
Buchbeitrag
Dissertation
2015
Begutachteter Zeitschriftenartikel
Buchbeitrag
Dissertation
2014
Abstract
Artikel in Kongressband
Begutachteter Zeitschriftenartikel
Buchbeitrag
Dissertation
Herausgeberschaft
Originalartikel in begutachteter internationaler Zeitschrift
2013
Abstract
Artikel in Kongressband
Begutachteter Zeitschriftenartikel
Buchbeitrag
Dissertation
Originalartikel in begutachteter nationaler Zeitschrift
2012
Artikel in Kongressband
Begutachteter Zeitschriftenartikel
Buchbeitrag
Dissertation
Originalartikel in begutachteter internationaler Zeitschrift
2011
Artikel in Kongressband
Begutachteter Zeitschriftenartikel
Buchbeitrag
Dissertation
Originalartikel in begutachteter internationaler Zeitschrift
Originalartikel in begutachteter zeitschriftenartiger Reihe
2010
Buchbeitrag
Dissertation
Originalartikel in begutachteter internationaler Zeitschrift
Originalartikel in begutachteter zeitschriftenartiger Reihe
2009
Artikel in Kongressband
Buchbeitrag
Originalartikel in begutachteter internationaler Zeitschrift
Originalartikel in begutachteter nationaler Zeitschrift
Originalartikel in begutachteter zeitschriftenartiger Reihe
2008
Buchbeitrag
Originalartikel in begutachteter internationaler Zeitschrift
Originalartikel in begutachteter nationaler Zeitschrift
2007
Buchbeitrag
Herausgeberschaft
Originalartikel in begutachteter internationaler Zeitschrift
Originalartikel in begutachteter zeitschriftenartiger Reihe
2006
Artikel in Kongressband
Buchbeitrag
Originalartikel in begutachteter internationaler Zeitschrift
Originalartikel in begutachteter zeitschriftenartiger Reihe
2005
Buchbeitrag
2004
Buchbeitrag
2003
Artikel in Kongressband
Buchbeitrag
2002
Buchbeitrag
2000
Buchbeitrag
Prof. Thomas Fischer, Klinik für Hämatologie und Onkologie, Universitätsklinik Magdeburg

BOSCH RTC

Siemens AG

Bosch Batterie Systems

Dr. Steffen Klamt, Max-Planck-Institut Magdeburg

Prof. Fred Schaper, IBIO, Universität Magdeburg

Methodenentwicklung im Bereich der Systemtheorie und Regelungstechnik
Regelung und Beobachtung nichtlinearer Systeme mit Beschränkungen
Optimale und prädiktive Regelung
Ausgangsregelung
Tracking- und Trajektorienfolgeregelung
Regelung und Beobachtung über Informationsnetzwerke
Parameterschätzung
Systemtheoretische Methodenentwicklung für die Systembiologie und Biomedizin
Systembiologie
Modellierung
Entwicklung neuer systemtheoretische Ansätze zur Analyse und Beeinflussung biologische Prozesse
Anwendungen
Regelung schneller mechatronischer Systeme
Regelung und Überwachung chemischer Prozesse
Modellierung, Analyse und Therapieentwurf des kraftinduzierten Knochenwachstums
Lösung regelungstechnischer Problemstellungen
Analyse komplexer dynamischer Systeme
Optimierungsbasierte Regelung mechatronischer Systeme
Optimierungsbasierte Verfahren in der Prozessindustrie
Gutachtertätigkeiten im Bereich der Systemtheorie und Regelungstechnik
Problemstellungen der Systembiologie
Rolf Findeisen studierte Technische Kybernetik an der Universität Stuttgart und Verfahrenstechnik mit einem Schwerpunkt auf dem Gebiet der Regelungstechnik an der University of Wisconsin - Madison in den USA. Findeisen: ,,Die Regelungstechnik und Systemtheorie erlaubt es verschiedenste Anwendungen und Problemstellungen anzugehen. Eine der zentralen Fragen ist es hierbei Methoden zu entwickeln, mit deren Hilfe sich Systeme mathematisch modellieren, optimieren und beeinflussen lassen." Rolf Findeisen entschloss sich schon sehr früh für eine wissenschaftliche Laufbahn, so dass er nach dem Aufenthalt an der University of Wisconsin seine Promotion an der ETH Zürich am Institut für Automatik begann. 1999
folgte Findeisen seinem Doktorvater, dem Leibnizpreisträger Frank Allgöwer, zurück an die Universität Stuttgart, wo er am Aufbau des Instituts für Systemtheorie und Regelungstechnik aktiv beteiligt war. 2004 schloss er seine Promotion mit Auszeichnung ab. Von 2004 an war er wissenschaftlicher Assistent und Lehrbeauftragter an der Universität Stuttgart, unterbrochen durch Gastaufenthalte an der Norwegian University of Science and Technology (NTNU), der University of California, Santa Barbara, USA, der University of Sannio, Benevento, Italien , sowie dem Imperial College London. Im Dezember 2007 wurde Rolf Findeisen zum Universitätsprofessor und Leiter des Lehrstuhls für Systemtheorie und Regelungstechnik am Institut für Automatisierungstechnik der Otto-von-Guericke-Universität Magdeburg berufen.
In der Forschung beschäftigt sich Professor Findeisen mit der Methodenentwicklung im Bereich der Systemtheorie und Regelungstechnik, sowie der Anwendung in unterschiedlichen Disziplinen (Mechatronik, Biologie, Verfahrenstechnik, Nanotechnologie, Medizintechnik, Automobiltechnik). Schwerpunkte bilden hierbei die optimierungsbasierte und prädiktive Regelung; die Systembiologie; die Analyse komplexer nichtlinearer Systeme; die nichtlineare Struktur- und Parameteridentifikation; sowie die Regelung komplexer, verteilter Systeme über Kommunikationsnetzwerke.
In Rahmen der Lehre engagiert sich Professor Findeisen für die Grundlagenausbildung im Bereich der Regelungstechnik und Systemtheorie, überwiegend für die Studiengänge Systemverfahrenstechnik und Kybernetik, Bioverfahrenstechnik, Elektrotechnik, Mechatronik. Daneben bieten er und die Mitarbeiter seines Lehrstuhles eine Reihe von Spezialisierungsvorlesungen an, die sich von der Steuerungstechnik, über optimierungsbasierte Regelungsverfahren, bis hin zur Systembiologie erstrecken.