Prof. Dr. rer. nat. Georg Rose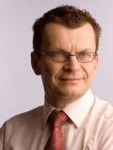 Prof. Dr. rer. nat. Georg Rose
Institut für Medizintechnik
Chair of Healthcare Telematics and Medical Engineering

Otto-Hahn-Str. 2, 39106 Magdeburg, G82- 173
vCard
Current Projects
Completed Projects
2022
Artikel in Kongressband
Begutachteter Zeitschriftenartikel
Buchbeitrag
Nicht begutachteter Zeitschriftenartikel
2021
Abstract
Artikel in Kongressband
Begutachteter Zeitschriftenartikel
Buchbeitrag
Dissertation
Nicht begutachteter Zeitschriftenartikel
2020
Abstract
Artikel in Kongressband
Begutachteter Zeitschriftenartikel
Buchbeitrag
Dissertation
Nicht begutachteter Zeitschriftenartikel
2019
Abstract
Artikel in Kongressband
Begutachteter Zeitschriftenartikel
Buchbeitrag
Dissertation
2018
Abstract
Begutachteter Zeitschriftenartikel
Buchbeitrag
Dissertation
2017
Abstract
Artikel in Kongressband
Begutachteter Zeitschriftenartikel
Dissertation
2016
Abstract
Begutachteter Zeitschriftenartikel
Buchbeitrag
Dissertation
2015
Abstract
Artikel in Kongressband
Begutachteter Zeitschriftenartikel
Buchbeitrag
Dissertation
2014
Abstract
Artikel in Kongressband
Begutachteter Zeitschriftenartikel
Buchbeitrag
Herausgeberschaft
2013
Abstract
Anderes Material
Artikel in Kongressband
Begutachteter Zeitschriftenartikel
Buchbeitrag
Nicht begutachteter Zeitschriftenartikel
Originalartikel in begutachteter internationaler Zeitschrift
2012
Abstract
Artikel in Kongressband
Begutachteter Zeitschriftenartikel
Buchbeitrag
Originalartikel in begutachteter zeitschriftenartiger Reihe
2011
Artikel in Kongressband
Buchbeitrag
Herausgeberschaft
Originalartikel in begutachteter internationaler Zeitschrift
Originalartikel in begutachteter zeitschriftenartiger Reihe
2010
Artikel in Kongressband
Buchbeitrag
Originalartikel in begutachteter internationaler Zeitschrift
Originalartikel in begutachteter nationaler Zeitschrift
Originalartikel in begutachteter zeitschriftenartiger Reihe
2009
Artikel in Kongressband
Buchbeitrag
Originalartikel in begutachteter internationaler Zeitschrift
Originalartikel in begutachteter zeitschriftenartiger Reihe
2008
Buchbeitrag
Originalartikel in begutachteter internationaler Zeitschrift
Originalartikel in begutachteter zeitschriftenartiger Reihe
2007
Buchbeitrag
Originalartikel in begutachteter zeitschriftenartiger Reihe
2006
Originalartikel in begutachteter zeitschriftenartiger Reihe
Malottki GmbH, Halle (Saale)

ifak Institut für Automation und Kommunikation e.V. Magdeburg

Tonfunk Systementwicklung und Service GmbH, Falkenstein/Harz

Ambulanz Mobile GmbH & Co. KG, Schönebeck

Prof. B. Schmidt, IMOS, FEIT

Primed Medizintechnik GmbH, Halberstadt

Universitätsklinikum Gießen/Marburg GmbH

Ruhr-Universität Bochum

SBSK GmbH & Co. KG, Schönebeck

Prof. Dr. Karl-Heinrich Grote, OVGU, FMB, Institut für Maschinenkonstruktion

IHP GmbH &8211; Leibniz Institut für innovative Mikroelektronik, Frankfurt/Oder

Dornheim Medical Images GmbH, Magdeburg (L. Dornheim)

Neoscan Solutions GmbH, Magdeburg, Dr. Stefan Röll

metraTec GmbH, Magdeburg

MIMESIS Group, Inria Strasbourg (Prof. S. Cotin)

3DQR GmbH, Magdeburg (D. Kasper, D. Anderson)

Forschungscampus MODAL, Zuse-Institut Berlin (ZIB), Prof. T. Conrad, Dr. S. Zachow

Prof. Dr. Rolf Findeisen, OVGU, FEIT, Institut für Automatisierungstechnik

Universitätsklinik für Neuroradiologie, UKMD Magdeburg, Dr. Daniel Behme

UKMD Radiologie, Magdeburg

UCDplus GmbH, Magdeburg (N. Kempe)

Universitätsklinik Magdeburg, Prof. Dr. M. Schostak

Center for Medical Image Science and Visualization, Linköping University, (Prof. C. Lundström)

Thought Technology Ltd., Montreal, Quebec (M. Cardichon)

University of Waterloo, Prof. L. Nacke

PergamonMED GmbH, Magdeburg

Jun.-Prof. Dr. Frank Ortmeier, FIN, Computer Systems in Engineering

Prof. Dr.med. M. Skalej, FME, Institut für Neuroradiologie

MIPM GmbH, Mammendorf

Leibniz-Institut für Neurobiologie Magdeburg

University of Waterloo (Prof. L. Nacke)

Universitätsklinik Mainz, Prof. W. Kneist

metratec GmbH, Magdeburg (K. Dannen)

Hasomed GmbH

2tainment GmbH, Magdeburg

UniMedizin Mainz

domeprojection.com, Magdeburg (C. Steinmann)

2tainment GmbH, Magdeburg (B. Ruzik)

MHH, Prof. Dr. med. Frank Wacker

Prof. Dr. R. Vick, FEIT, IMT

PD Dr. R. Lucklum, FEIT, IMOS

Harvard Medical School, Boston (Prof. R. Kikinis, Dr. T. Kapur)

Prof. Dr. Hansen, INF, VAR

Prof. Dr. C. Hansen, INF, VAR

Luxsonic Technologies Inc., Saskatoon, Saskatchewan, Canada (Dr. M. Wesolowski)

MediTech Electronic GmbH, Wedemark (R. Warnke)

Universität Koblenz , Jun.-Prof. Dr. Kai Lawonn

Universitätsklinik Leipzig

Prof. Dr. F. Ohl, LIN

Prof. Dr.med. J. Ricke, FME, Klinik für Radiologie und Nuklearmedizin

Universität Koblenz-Landau , Jun.-Prof. Dr. Kai Lawonn

Raylytic GmbH Leipzig

Prpf. Dr. C. Hoeschen, FEIT, IMT

Prof. Dr. A. Lindemann, FEIT, IESY

Ziel:
Optimierung von bildgeführten minimalinvasiven Operationen für Krebs- und Gefäßerkrankungen (insbes. Schlaganfall)
Bereitstellung von Technologien für bildgeführte Operationen
Telemedizin
Themen:
Computertomographie (CT, CBCT, C-Arm CT), insbesondere im Operationsraum
Rekonstruktion (FBP, iterative Verfahren, statistische Verfahren, effiziente Implementierung)
Artefaktkompensation (Bewegung, Beam-Hardening, Metallartefakte, Streustrahlung)
Bildverarbeitung (Objektlokalisierung, Segmentierung, Registrierung)
Modellbasierte Perfusion (CT, CBCT, C-Arm CT)
Roboterassistenz im Operationsraum
Instrumente für  bildgeführten minimalinvasiven Operationen
Brain-Machine-Interfaces (Klassifikation des MEG, ECoG-Signale, HMM-basierend)
Telemedizin in der klinischen Schlaganfallversorgung
Telemedizin im Krankenwagen
Beratung, Gutachten und Projekte zu folgenden Themen:
Bildgebende Systeme in der Medizin
Bildgeführte Operationstechniken
Röntgenbildgebung
Computertomographie (CT, CBCT, C-Arm CT),
Rekonstruktion (CT: FBP, iterative, statistische; PET/SPECT)
Trainings, Experimente und Messungen im Angiographielabor (Siemens Zeego)
Trainings, Experimente und Messungen am interventionellen 3T MRT (Siemens Skyra)
Telemedizin in der klinischen Schlaganfallversorgung
Telemedizin im Krankenwagen
Georg Rose, received his Ph.D. in Statistical Physics from the University of Düsseldorf, Germany for his work in the area of field theory and mean-field approximation. As a post-doc in the Department for Neurology he has been working on brain research, modeling the behavior of cultured hippocampal neuron-networks. A second focus was development of strategies for stroke management. In 1995 he moved to industrial research, becoming member of the Philips Research Laboratories in Aachen, Germany - working in the area of tomographic and functional imaging. He also continued his work on stroke management focusing on clinical decision support systems and telemedicine applications. He managed several industrial projects, partially distributed over three continents. Since  2006 he is Full Professor and chair for Healthcare Telematics & Medical Engineering at the Otto-von-Guericke-University in Magdeburg, Germany. The main research areas are: functional imaging during neuro-interventions, intelligent madical catheters, clinical decision support systems, strategies in stroke treatment, intelligent telemedicine. In 2012 together with three colleagues he got the Otto-von-Guericke Research Award for the succesful research and the composition of the focus area Medical Engineering.